---
We're Excited!!
We will be launching our NEW Website soon!
---
Welcome

to our website
! Please watch the video below from our Senior Pastor, Rev. Neil Wilson.
---

Congregational Church of Laconia
United Church of Christ
Church Service Award 2018
The Congregational Church of Laconia is indeed fortunate to
celebrate the many contributions and dedication of LuAnn Mussari Geltz and Brad Geltz.

Luann and Brad are an integral part of this congregation, having quietly provided unstinting service and faithful leadership in many ways. LuAnn has been deeply involved with the Education Ministry, including serving many years as a church school teacher. More recently, she has been a member of the Music and Worship Committee, which she currently chairs. She has shared her love of music as a valued alto in the Chancel Choir and has volunteered in many other church projects and activities.

Brad has just concluded 2 years of service as the chair of the church's Senior Pastor Search Committee. His calm and competent leadership, enhanced by an "impish" sense of humor, contributed significantly to the Committee's success. Brad also served on the Property and Finance Committee, including two years as its chair. He has been a faithful volunteer in Got Lunch, video editing for the Sunday service broadcasts, ushering, and many other church activities.
In addition, the most valued and significant factors of their membership here have been their consistent attendance, friendship and unceasing devotion to many aspects of our church's ministry. Their two daughters, Emily and Rachel were raised and confirmed in this church. Their dedication, faithfulness, and positive presence have made our church stronger and richer. Brad with his ever ready sense of humor and LuAnn with her warm smile have been joyful servants of the Lord in this church.

Outgoing Vice Moderator Sandy Brallier presented the
prestigous
award to Brad and LuAnne.
---
Check Out Our December Memories!
---
Over the past several months, the Stewardship and Communication teams have collaborated on hosting recording sessions so our Congregation could "Share Our Story" Here is a short "Teaser" All the sessions will be posted soon!
---
Stewardship is a year-round activity. However, it is a tradition in our church to present testimonials in the fall from the congregation, on why they value the experince in our church. Click here to watch and be inspired by those who have shared this year.
---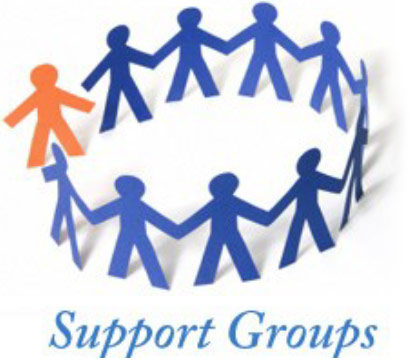 The ever-changing emotions we experience with grief can catch us off guard, causing us to act out of character, or differently. Family and friends are vital but sometimes we may need just a little more support.
To continue your healing, these support groups could help. Click Here
---
...
---